I was pretty worried all the clouds that piled up this afternoon would make the Venus transit impossible for me to see, but I got him just in time to catch a cloud break.  I was able to use my trusty sextant that I used to photograph the recent solar eclipse to see the planet in front of the sun, but I thought it would be too bright to capture an image.  But here it is, overexposed though it may be!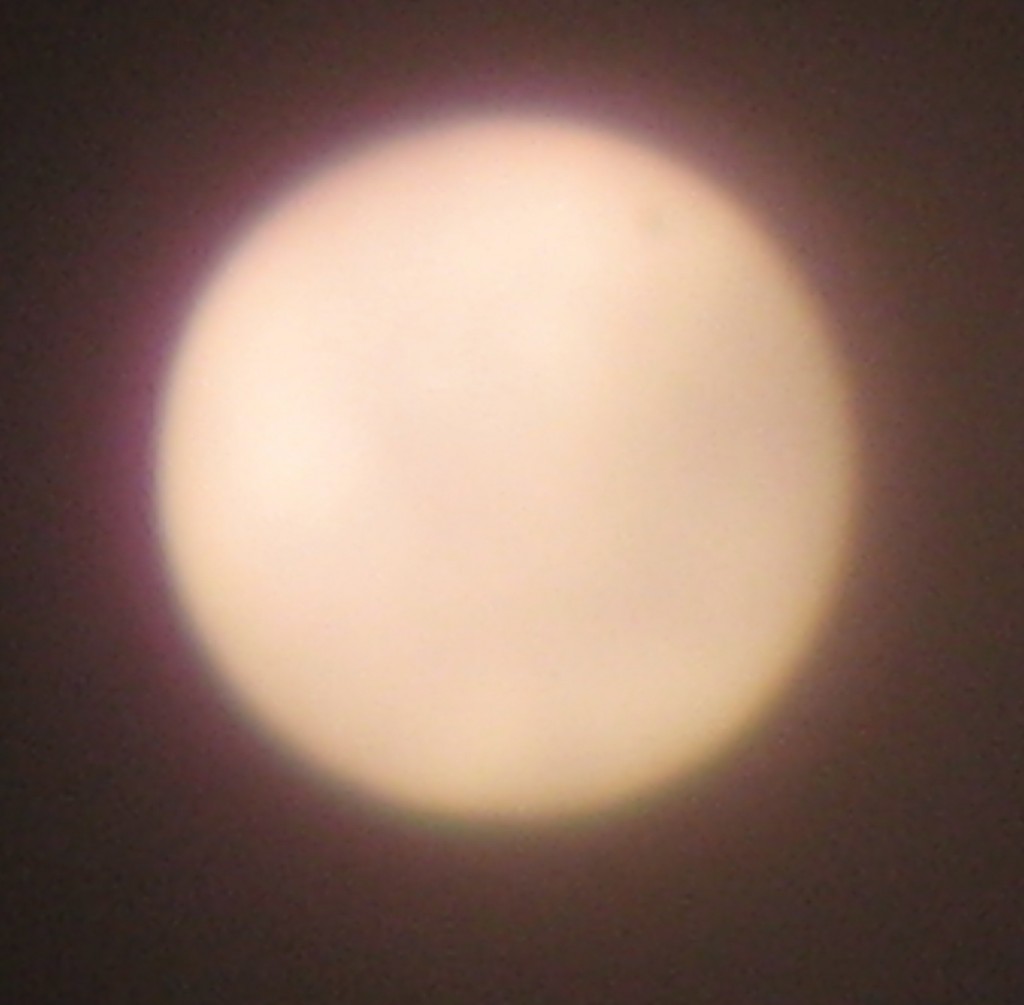 In case you can't see the disk of the planet, here it is highlighted: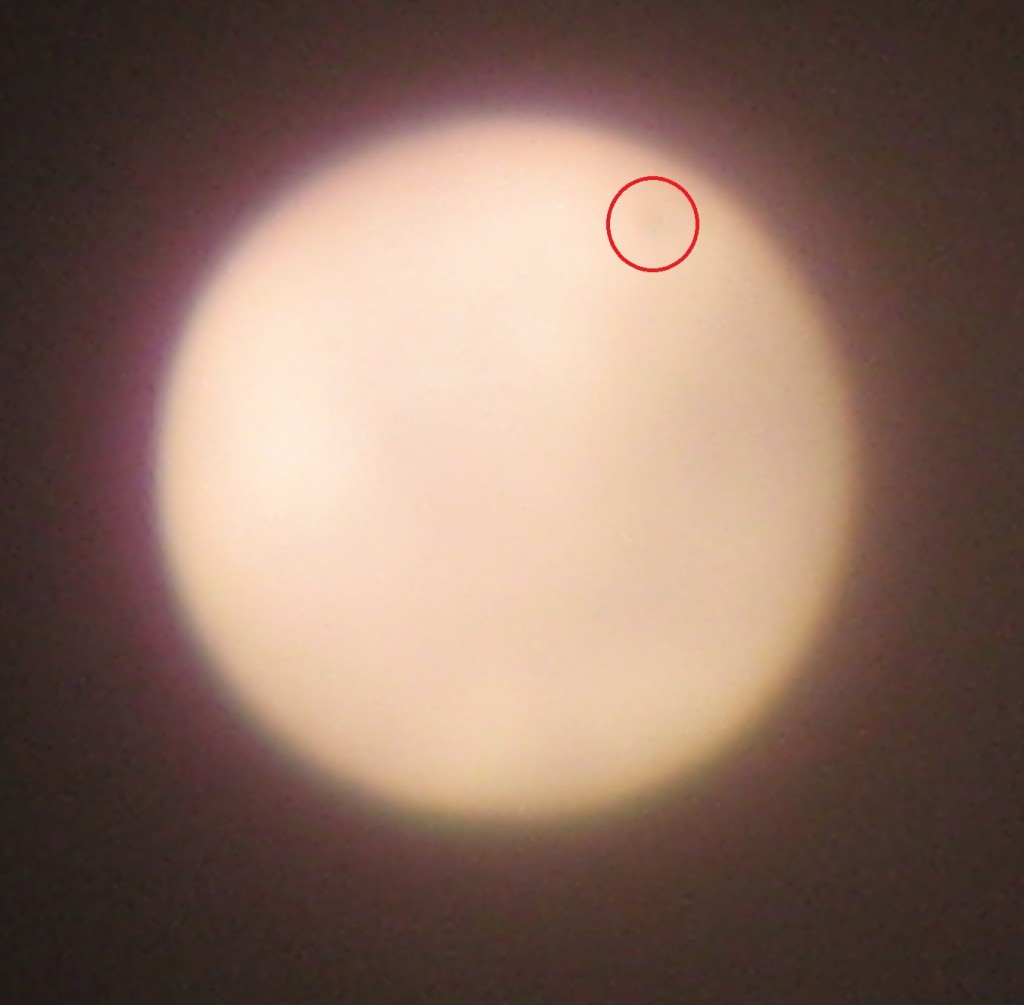 Click on the images to enlarge.
You can find better pictures on line, but nothing beats seeing something like this with your own eyes.
More tax pledge stuff tomorrow.  But a once-in-a-lifetime celestial event bears a pause and a look!